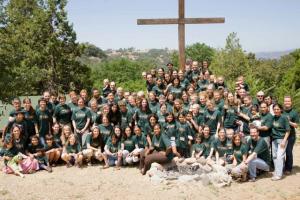 We are communities of missionaries living in poor, marginalized neighborhoods around the world – places most people want to avoid or ignore. We seek to live out the good news of Jesus among the poor, both with words and deeds.
Relationships are foundational. As we listen to people, as we interact and reflect on scripture together, collaborative neighborhood action emerges. Trust slowly develops and people open themselves to us and to God. We journey with people and, little by little, we see God at work – both in the poor and in ourselves. Our desire in InnerCHANGE is to see poor people come together as communities of followers of Christ in each place where we are present.
InnerCHANGE aims to catalyze authentic movements of God's kingdom among the poor, models holistic ministry for the mainstream Church, and recalls the broader body of Christ to God's tender heart for the marginalized. Our members seek to exemplify a style of community life befitting an order, placing the well-being of people and the quality of their relationships before programs. InnerCHANGE purposefully attends to the lifelong formation and development of those called to share themselves with the needy.
Our teams currently serve in the inner-cities of Los Angeles, Minneapolis, San Francisco, Oakland, Miami, Boston and London as well as in Cambodia, Venezuela, Guatemala, South Africa, East Africa and Bangladesh. Plans include future teams in Africa, Asia, and the US.
InnerCHANGE is part of CRM: Church Resource Ministries and subscribes to CRM's overall vision and sense of purpose. As CRM's apostolic order among the poor, InnerCHANGE operates with singularity of focus unique to ministering among the poor. This introduces a complimentary set of values as well as a common practice of community critical to life and service in a poor neighborhood.
Watch the Video