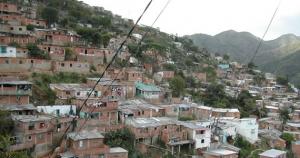 I have been dreaming about a life in a community since my teenage years. I think three major influences kindled my desire and were my early inspiration.
One influence was growing up in a Mennonite church with strong family ties. While a good part of the bonding occurred along blood lines, what connected most of us young people was living counter-culturally in non-evangelical Germany. We practiced believers baptism, taught pacifism as a characteristic of a disciple of Jesus and began to integrate social justice with the gospel.
Also reading the book of Acts, especially the first few chapters regarding the glorious beginning of the first church, wooed me to look for a community that went beyond the traditional religious life (church service, Sunday school, morally right living ) to incorporate one's personal sphere of life: home, work, and budget.
Another influence was a group of young students, married and single, who dared to live in a community house and greatly impacted me with their example. Here people were willing to learn and live as Christians: wrestling with each others' failures, goals and ambitions while pulling together their energies, gifts and resources.
When John (my husband) and I joined InnerCHANGE we had already spent some years in community in a debilitated slum house in downtown Los Angeles. Our commitments were loose but focused on living simple, sharing space with the poor and spending intentional time in ministry with our neighbors and with each other. It did not take long to figure out that each of us in a group of seven had very different assumptions about what community life could and should look like!
What are the areas that are, so to speak, "everybody's business" and what are the areas that are intensely personal: like dating, visiting arrangements from neighbors or people of the opposite gender, and teh degree of comfort in our own four walls? We certainly did not agree on all of these issues even though we all were aware of cross cultural dynamics and desired to have as few barriers to the Gospel as possible.
John and I (and our whole team in LA) joined InnerCHANGE because we felt the need for a larger community of sisters and brothers who shared the same calling among the poor. Community from then on meant not only the local team but also the larger InnerCHANGE circle. Over the years living in a community characterized by close proximity, shared ministry, shared values and commitments, separate living quarters, individual finances, and living interdependently with high accountability has taught me a few things.
Community for me is indeed a space where my gifts are called out. This happens in various ways: others recognize my gifts and affirm them either by explicitly mentioning them or by naming and giving me the opportunity to use, develop and grow them. It also is facilitated through mentoring where I am listened to and asked about my dreams and desires and am prayerfully guided towards exploring them. My gifts are named when I allow others to come close to my heart and personal space, emotionally and physically, and as I give to others in the forms of hospitality, listening, or creative ideas and actions.
Community is also a place of brokenness. As much as Acts 2 is a picture of the perfect peace and happiness, the following chapters round out the real life among the enthusiastic early believers: the clash of each others personalities, personal histories and needs combined with the zeal and willingness to stick together and learn together to be used by God.
It is not all struggle (thank God), but not receiving total acceptance, unconditional love, mercy and grace we want from others isn't easy to accept. Discerning when and how we should speak into our sisters' and brothers' lives is a process of constant learning. It scratches at our need to be independent and autonomous individuals, which is a more Western concept but was deeply embedded in me and others in our community.
It is in this context that I also experience restoration and reconciliation; not always by coming completely to terms with a person or an issue, but at least with the understanding of wanting the best and believing the best of each other.
Community is never static: changes in our own life-stages, changes in ministry, changes in the staff, so many coming and goings make me want to hold on to community but not too tight! There is a constant process of letting in and letting go that brings a great deal of grief and loss, but also new dimensions of joy and wonder.
Finally, community is family: our kids have only known family within community. Certainly we have always had our own four walls and budget, but our home has always been a place with open doors for our team and neighborhood. Our kids feel as close to some of our team members--even after geographical separation--as they feel to some of their favourite uncles and aunts. They feel totally connected to other InnerCHANGE kids even though they live far apart from them. InnerCHANGE is like an extended family to them and has given them a great appreciation for the ministry and our counter-cultural lifestyle. It's also provided a deep sense of being rooted, and an identity in the midst of several moves, separations, and "otherness" that they feel.
Not long ago at a leaders training we were asked to write down reflections on community and InnerCHANGE. This is what came to me:
Your joy,
my praise
Your sorrow
my tears
Your love
my encouragement
Your search
my awakening
Your anguish
my prayer
Your loss
my grief
Your dance
my music
Your song
my worship.