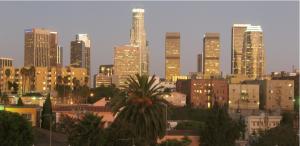 Dates:
Monday, September 19, 2011
-
Friday, September 21, 2012
Come walk with us as we live out InnerCHANGE's commitments in the Westlake/McArthur Park neighborhood of Los Angeles. Our neighbors are mostly Mexican & Central American Latinos, Mayan Central Americans and those living in local convalescent homes. You will spend this year getting to know these neighbors, loving them and serving them as an integral part of our team. The Lord has recently been birthing a vision within us to plant a farm in our neighborhood (Jeremiah 29:5-7). A farm as an environment to cultivate leaders as we cultivate the land together. A farm for the production of healthy food for families and to share fresh produce and flowers with the sick in the convalescent homes. We are working to realize that vision, we have no land yet but are in the preliminary phase of research. Come help us realize the vision!
Responsibilities
Prayer. Become part of our team, contribute to team life. Come to know, love and serve your neighbors. If you don't know Spanish already be willing and motivated to put in a lot of work to learn it. The learning style will be very relational.
Requirements
Be willling to learn. Self motivated, comfortable building relationships with people different from yourself. Befriend people who live in the challenging environment of the convalescent home (I'm talking bad smells, mental illness, unfriendly staff…basically "Jesus in his most distressing disguise"). You must be flexible, we are a highly relational organization and task/schedules often take a back seat over friendship! Be willing to extend grace to yourself and to team members…we do the same. Come with a generous spirit!
Preferences
Conversational Spanish.
If you don't know Spanish be willing to put in a lot of work to learn, you will have a local native Spanish speaker helping you.
Latino.